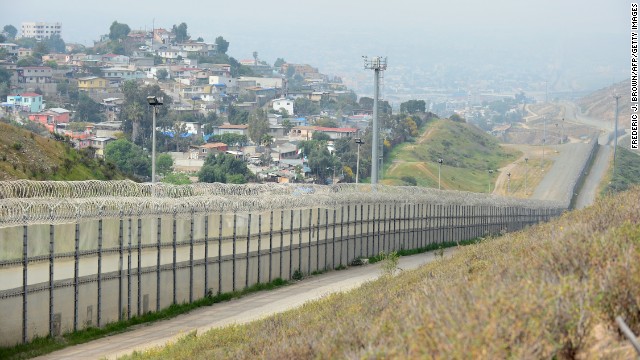 Washington (CNN)The Trump administration announced Tuesday it will waive environmental and other laws and regulations that would impede the first phase of construction of a wall along the US-Mexico border.
The Department of Homeland Security decision clears an important hurdle to construction of the wall, and signals an approach the administration could take in the future when it seeks to build additional sections of wall or fence.
The waiver announced Tuesday applies to "a variety of environmental, natural resource, and land management laws" in the San Diego sector, one of the most-crossed regions of the border and the site where border wall prototypes are scheduled to be constructed later this year.
The 15-mile stretch identified in the waiver also includes 14 miles of replacement secondary fencing, for which Customs and Border Protection has requested funding from Congress.
The announcement follows concerns raised by conservation groups and Democrats that border barriers would hurt the environment. Most recently, environmental groups were alarmed with soil sampling conducted by the Army Corps of Engineers in a Rio Grande Valley wildlife sanctuary. Homeland Security officials said the refuge testing was part of broader work by the Army Corps to prepare for fencing the department wants to build.
Read more: http://www.cnn.com/2017/08/01/politics/trump-waives-environmental-laws-border-wall/index.html
More From The Web